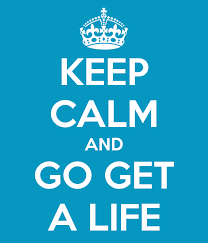 MWA's Get-A-Life Award recognizes members who participated and submitted a log in all eleven contests of MWA's Pizza Competition. This pages shows those members on track to earning the award at MWA's annual meeting.
Note: For 2020-2021 season only, members who participate in ten of the eleven contests will also qualify for the award.
This page approximately represents those who may qualify for the Get-A-Life award based on station call signs of logs submitted to sponsors. While attempts are made to capture operators who use multiple call signs, such as club call signs or multi-ops, it is possible we may miss a few.
Final award presentation is based on operator call signs listed in contest sponsor published results. Using a club call sign and failing to include your call as operator results in no credit for that contest.
| CONTESTS | 11 | | Update | 15-Mar-23 |
| --- | --- | --- | --- | --- |
| CALL | TEAM | | CONTESTS | COMPLETION DATE |
| KØAD | NORTH | | CQ WW RTTY | 9/25/2022 |
| KØJJR | NORTH | | CQ WW SSB | 10/30/2022 |
| KØMPH | NORTH | | ARRL SS CW | 11/6/2022 |
| KØPC | SOUTH | | ARRL SS SSB | 11/20/2022 |
| KØRC | NORTH | | CQ WW CW | 11/27/2022 |
| NØAT | NORTH | | ARRL 160 Meter | 12/4/2022 |
| NØHJZ | SOUTH | | ARRL 10 Meter | 12/11/2022 |
| NØUR | SOUTH | | ARRL RTTY RU | 1/8/2023 |
| NRØT | NORTH | | MN QP | 2/4/2023 |
| WØBM | SOUTH | | ARRL DX CW | 2/19/2023 |
| WØZF | SOUTH | | ARRL DX SSB | 3/5/2023 |
| WBØN | NORTH | | | |
| | | | | |
| Quantity | 12 | | | |